Welcome to the Daily Digi members!
Look at this! I'm being featured at the Daily Digi this month with a great group of creative folks, bringing you this HUGE digital package for $7.50.
Inside, you'll find a coupon from me that will be valid from February 05- March 31, 2012. (it is not valid during the Sweet Shoppe Sale).
If you're new to my products, take advantage of my store-side sale @ Sweet Shoppe Designs.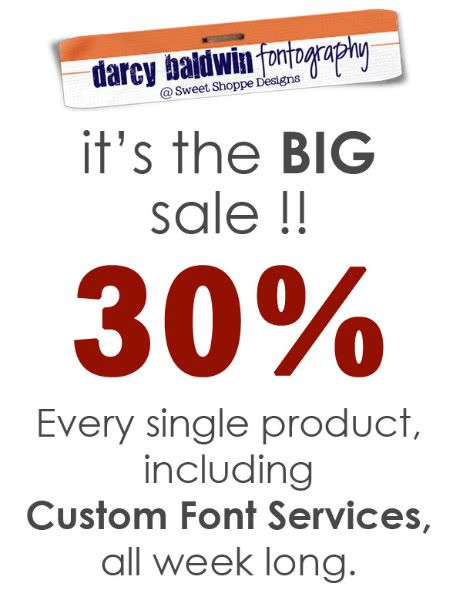 This sale includes my Custom and Premiere Font Creation Services. I strive to create a font that is as like your normal writing as possible, so that you can include your stories, on your own pages, in your own words, because every story deserves to be told!
And while you're there - grab this free font:
And...pssstt...if you want one more free font - check out my
facebook page!